Do you have have junk and trash that needs to be responsibly and quickly? Point to your junk and trash, we'll load it, it's that simple. Our experienced Morrison junk removal team can do it all! Our junk removal pros will get your junk and debris out of your home, business or estate with minimum disruption. We do all the loading and cleanup while you sit back waive goodbye to your trash in our leaving in our trucks. We can do any size job and work around any schedule. Our Morrison trash removal team has the experience and knowledge to get any size job done in the shortest amount of time. We love helping people and we look forward to helping you with your junk and garbage removal needs.
Call the Morrison Junk Removal Experts: 720-369-0324
Morrison Colorado's Most Affordable Trash Removal Service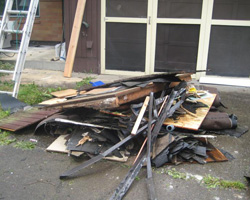 We can do any size job in Morrison Colorado and surrounding areas. Our Trash Doctor team have years of experience and provide highest level of professional, courteous and green sound junk removal services. We are a full service junk removal company that provides services for homes, businesses, construction sites, foreclosures and more. The Trash Doctor of Morrison is responsible and knows that not all junk is trash. We do our best to donate and recycle as much as we can. Our goal is to keep junk for reaching the landfill and to keep Morrison Colorado looking beautiful.
Residential and Commercial Garbage Removal in Morrison Colorado
We want to earn your business and show you how amazing our local cleanup experts are. We are Morrison's local pros when it comes to removing trash and garbage from your property. Just point at the junk and will make it disappear. We organize and load all the items that you want removed into our truck. We then finish up by cleaning up the area to make your space usable again. We take care of everything from start to finish.
Local Junk Removal Service in Morrison Colorado
The Trash Doctor offers the highest level of service and value when it comes to trash removal services in Morrison Colorado. The Trash Doctor company makes it very easy for Colorado businesses and residential homes to get rid of unwanted clutter and trash regardless of where it is located. Give the Trash Doctor of Morrison CO a call today are looking easily get rid of unwanted items, big and small. We can help you or your business get rid of it's unwanted items and junk materials.
Residential and Commercial Garbage Removal in Morrison Colorado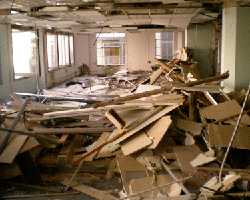 All Trash Doctor junk and garbage cleanouts of Morrison are performed with customer and property safety as our number one priority. We are known as the junk removal experts of Morrison and we want a chance to earn your trust and business. What are you waiting for? Give us a call today to make your junk problems disappear. Call 720-369-0324